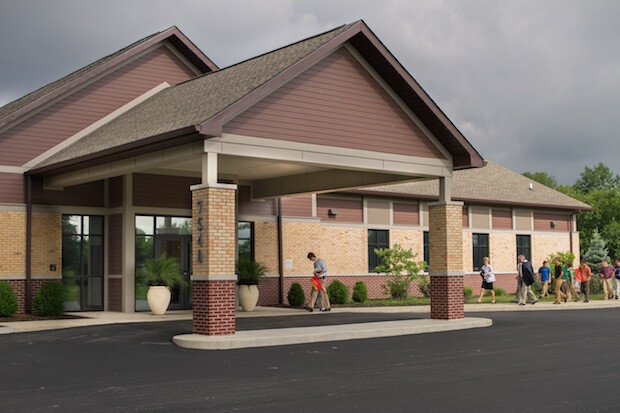 In the Fall of 1963, a small group met in Indianapolis to conduct a simple worship service and discuss the future role of the Apostolic Christian Church in this area. With the support of the resident families, local college students and brethren from other area Apostolic Christian Churches, bi-monthly services were held first at the John Mayer home followed by the downtown Indianapolis YMCA. Services were held at the YMCA for several years.
In 1966 the church was moved to the Krannert Westside YMCA, where weekly services were held with the continued help and support from surrounding area Apostolic Christian congregations. In December 1970, a 7.5 acre plot of land was purchased to establish a permanent home. While the church was in the process of being built, services were held at the Seventh Day Adventist Church. Construction of the new church building began in the fall of 1972 and was completed by the summer of 1973.
The first service was held in the new sanctuary on July 1, 1973 and the dedication was held on January 20, 1974. In 1982, an addition was constructed which included a dining room. In 2010, a new sanctuary, common area, baby room, fellowship room and conference room were added. The former sanctuary was converted into the Sunday School worship area.